BuschCoin

THE Cannabis Art & Games Coin.
BuschCoin is the basic Coin in the AMOC ecosystem,
and in all upcoming Cannabis Games and Apps.
# BuschCoin # AMOC # OSWEED
BuschCoin BUC
The Original Buschmann Token.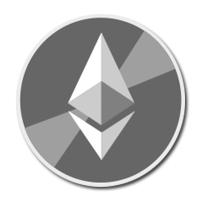 ERC The Classic Chain.
The classic is with transfer fee, and no functions.
ERC20
0xe0c3223ae0cb8b5a47ff7f4994f5fbcde58496f8

BSC The future Chain.
The modern is with less transfer fee, and comes with
5% transfer deduction as benefit auto stake to all holders.
BEP20
0xE0C3223Ae0Cb8b5a47fF7f4994F5FBcDE58496F8
BuschCoin in & around the AMOC ecosystem.
BuschCoin 360°
Play Head or Leaf

BuschCoin the Cannabis
Art & Game Coin.

BuschCoin on Ethereum ERC &
Easy to get soon on Binance BEP20.

NFT-ART BuschCoin open a
NFT Marketplace OSWEED.